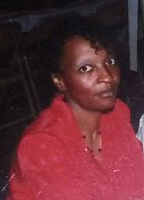 Brenda Jeanette Bollar
Ms. Bollar was born January 10, 1952 in Eustis, FL. She is the daughter of the late Charlie and the late Rosa Lee (Thomas) Bollar Sr.
She was employed by Arbor Hill Nursing Home Rochester, NY as a Dietitian.
She is survived by 3 children, Derrick Bollar Sr., Gregory Bollar and LaToya S. Bollar; 12 grandchildren and 2 great-grandchildren; 2 sisters, Carolyn Bollar and Kathryn Scott; special sister, Minnie Bollar; special sister, Minnie Bollar; special friend, Idella Emanuel; nieces, nephews, cousins, other relatives and friends.
Friends may call Tuesday 11:00 AM – 12:00 Noon at Zion Hill Missionary Baptist Church, 250 Dr. Samuel McCree Way, Rochester, NY. Funeral Service immediately following.
Burial will be in Grove Place Cemetery, Chili, NY on Tuesday, February 20 after the service.