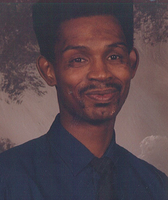 James S. Wallace
Mr. Wallace was born August 10, 1962 in Utica, NY. He is the son of the late James and Elouise (Taylor) Wallace.
He was employed by Action For A Better Community Rochester, NY as a Counselor.
Predeceased by his father. James Wallace and sister, Cassandra Owens.
He is survived by his mother, Elouise Wallace; siblings, Donnell Wallace, Anthony Mills, Zelda Morris and Esther Scott; nieces, nephews, cousins; and a host of other relatives and friends.
Funeral Service to celebrate his life will be Thursday, February 15 at 4:00 PM at Emmanuel Missionary Baptist Church, 1772 Clifford Avenue, Rochester, NY.
Burial will be in Forest Hill Cemetery, Utica on Friday, February 16.