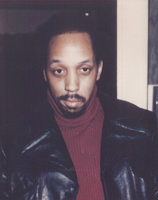 Reginald V. Sullivan
Mr. Sullivan was born January 4, 1951 in Detroit, MI. He is the son of the late Carmen V. and the late Charlie Mae (Dunwoody) Sullivan.
He was employed by Turner Bellows in Rochester, NY as a Supervisor.
He is survived by; sister, Shirley M. Jenkins; nephew, Ronald D. Johnson; other siblings; several nieces, cousins; other relatives and friends.
A Memorial Service to Celebrate his life will be held 11:00 am on Wednesday, January 31, 2018 at the Latimer Chapel, 983 S. Plymouth Ave., Rochester, NY with Rev. Dr. Rickey B. Harvey, officiating. Internment Private.