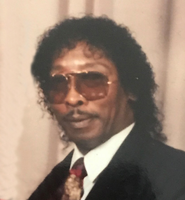 Reese Hatcher Jr.
Mr. Hatcher was born March 14, 1943 in Sarasota, FL. He is the son of the late Reese Hatcher Sr. and the late Levada (White) Hatcher.
US Marine Veteran. He is survived by 1 son, Frank Hatcher; 2 daughters, Teresa Walker and Shonda (Ian Reed) Shields; 6 grandchildren and 2 great-grandchildren; 2 sisters, Mildred Bates and Betty (Rufus) Monson; host of other relatives and friends.
Friends may call Saturday, January 13, 2018 from 11:00 AM - 12:00 Noon at The Latimer Chapel, 983 South Plymouth Avenue. Funeral Service immediately following. Interment, Riverside Cemetery Veteran's Section.