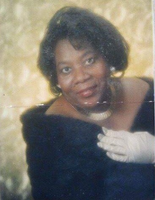 Brenda Lou Lassiter
Mrs. Lassiter was born April 14, 1951 in Angier, NC. She is the daughter of the late Alvester and the late Ethel Mae (McKoy) Massey.
She is survived by family and Friends
Friends may call Friday, December 15 from 5-8 pm at Latimers. The Funeral Service to Celebrate her life will be held 1:00 pm on Wednesday, December 20, 2017 at Cutts Chapel Freewill Baptist Church, 410 W. Church St., Angier, North Carolina. Interment Rest Haven Cemetery Dunn, North Carolina.