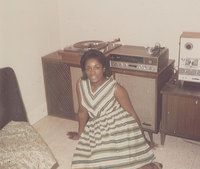 Diane Radney
Diane was born January 11, 1935 in Buffalo, NY. She is the daughter of the late Alex and the late Minnie (Green) Jones.
She is predeceased by 1 son, Clifton Jones. She is survived by 1 son, George V. (Delores) Radney; 3 grandchildren, Julian, Omar and Michael Radney; 2 great grandchildren, Ayden and Andrea; host of cousins, other relatives and friends.
Calling hours will be Saturday, December 16 from 9 AM-10 AM at Memorial A.M.E. Zion Church, 549 Clarissa Street, Rochester, NY. Funeral Service to Celebrate her life will immediately follow. Interment will be at the convenience of the family.