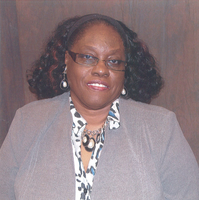 Pearlie Mae Trotter
Mrs. Pearlie Mae Trotter (Green) was born March 6, 1940 in Sanford, FL. She is the daughter of the late Marion and the late Marietta (Brooks) Green. She married Alexander H. Trotter.
She was employed by Jordan Health Center in Rochester, NY as a Social Worker.
She is survived by her devoted husband: Alexander H Trotter; 1 son, Reginald L. Minter; 1 grandchild, Nicholas L. Minter; 2 brothers, Eddie Green and Emory (Gladys) Green Sr.; 1 sister, Shirley A. Green; nieces, nephews, sister-in-law, brother-in-law, other relatives, church family and friends.
Friends may call Saturday, October 21 from 10:00 – 11:00 AM at Aenon Baptist Church, 175 Genesee Street, Rochester, NY.
The Funeral Service to Celebrate her life will be held immediately following the calling hours, with Rev. Dr. Jonathan Jamal H. McReynolds officiating. Interment will be in Sanford Municipal Cemetery, Sanford, FL.