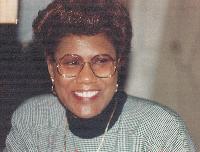 Julia B. Murphy
Ms. Murphy was born March 23, 1947 in Kingstree, SC. She is the daughter of the late Leland and the late Julia R (Green) Flagler.
She is survived by her son, Alex Murphy; 5 grandchildren; 1 brother, Claude Flagler; 3 sisters, Zora (Harold) Shaw, Mary (Jonathan) White and Cherrie Scott; nieces, nephews, other relatives and friends
A Memorial Service to Celebrate her life will be held 11:00 am on Friday, October 21, 2016 at Zion Hill Missionary Baptist Church, 250 Dr. Samuel McCree Way. Rev. Dr. Richard Douglas, Officiating. Interment private.