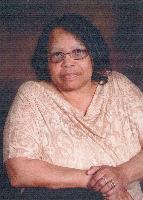 Sherry Ann Faniel-Ross
Mrs. Faniel-Ross was born December 1, 1948 in Anderson, SC. She is the daughter of the late L.E. and the late Ferley Mae (Aiken) Giddeon. She married Kelvin A Ross.
She is survived by her devoted husband: Kelvin A Ross; 2 sons, James C. (Marnesa) Giddeon and Walter J. (Deborah) Faniel; 3 daughters, Sharron (Charles Hutchingson) Lofton, Beverly (Clifford) Briggs and Crystal (Brian) Chapman; 13 grand and 9 great-grandchildren; 2 brothers; 2 sisters; nieces, nephews, cousins; sisters-in-law; brothers-in-law; aunts and uncles; other relatives and friends.
Friends may call Saturday, September 24 from 11am-12Noon at Aenon Baptist Church, 175 Genesee Street. Funeral Service to follow. Rev Robert Miller, Officiating. Interment Riverside.